ABOUT
World of Talamasca
Welcome to the world of Talamasca, a world of psychedelic trance ! Talamasca is Born on August 19, 1974, in Paris. Talamasca has been ruling the trance scene since the mid-90s. His first track "Tribal Journey" was a massive hit back in '95. His debut album "Beyond the mask" in '98 just cemented his place in the industry. Since then, he's played at some of the biggest festivals across the globe ! From the sun-kissed beaches of Brazil to the mystical hills of India.
Talamasca's music is a journey through the realms of Psytrance that takes the listener on an unforgettable adventure. His music has the power to transport you to a different dimension, where the beat becomes the pulse of your soul. Talamasca's music is unique with his ability to create a perfect balance. Between light and dark, fast and slow, and simple and complex. He masterfully blends different elements of Psytrance to create a cohesive sound that is both captivating and hypnotic.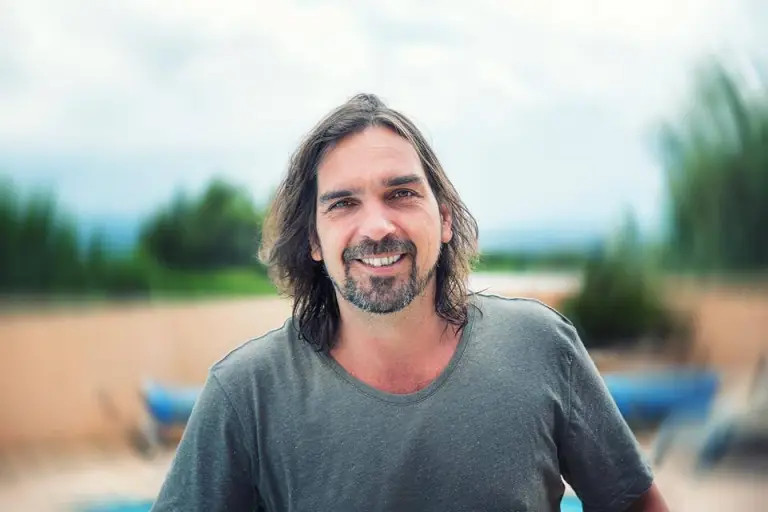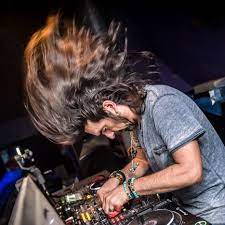 A Success Story
Despite his success, Talamasca is a humble and down-to-earth guy, always striving to create music that connects with his fans and pushes the limits of the genre. In fact, during the pandemic of 2020, he even dropped an album of chill-out music called "Music for Traveling Minds", showing his versatility and creativity as an artist.
In 2013, he joined forces with the Belgian label Dacru Records, and since then, he's released some of his best works, including "The Time Machine" in 2015 or "A Brief History Of Goa Trance" in 2017. Recently, Talamasca has signed up with United Beats Records, the internationally well-known label from Spain. Working now with both labels, Talamasca has found the perfect platform for him to take his music to the next level.
A Pioneer
Talamasca's music is not only a sensory experience, but it also has the power to heal and transform. It is a powerful tool for meditation, self-discovery, and personal growth. His music has been known to help people overcome anxiety, depression, and other mental health issues.
In conclusion, Talamasca is a true pioneer in the genre, with his unique melodies and unforgettable live performances. You'll never forget the energy and magic of a Talamasca set! So, join us on this magical journey through the universe of Talamasca, and let his music take you to new heights of consciousness and spirituality. Get your hands on his albums, and experience the power of Talamasca's music for yourself !